Canyoning in Jorox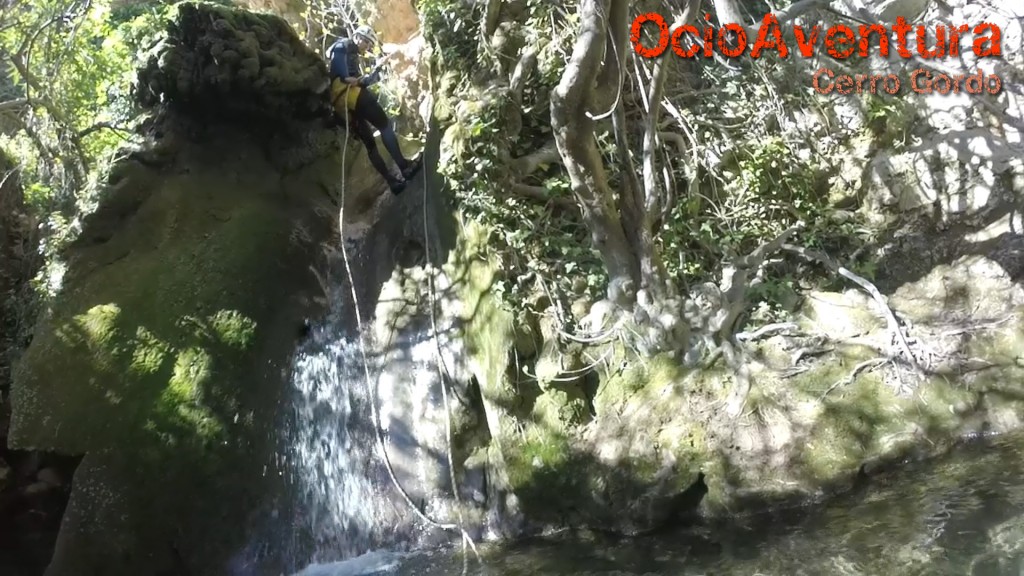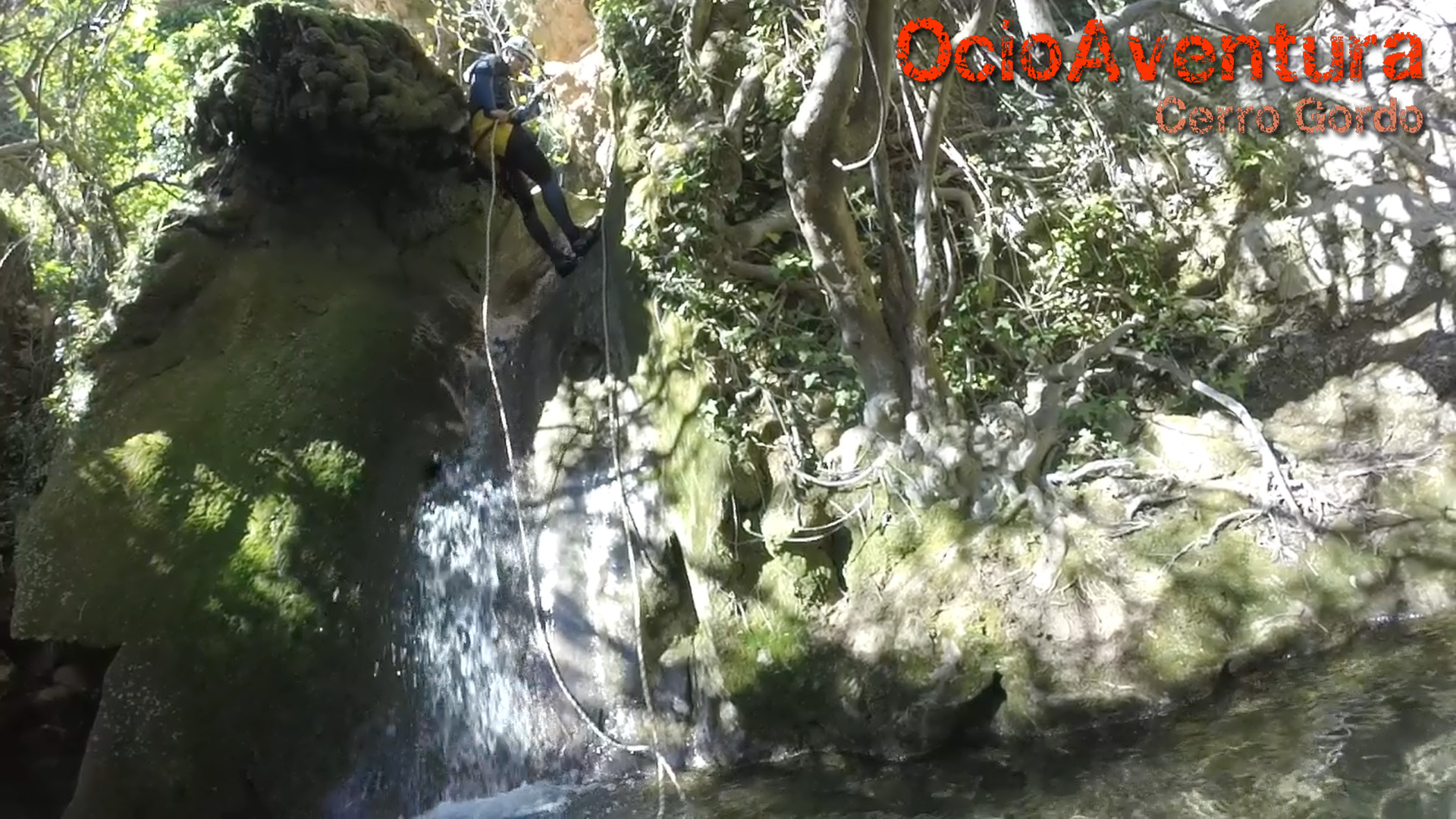 What is canyoning in Jorox or descent of canyons?
Canyoning in Jorox or descent of canyons near Costa del Sol Costa del Sol consists of descend the riverside of a canyon, in this case, the one in Jorox (Málaga), getting over some funny obstacles such as chutes, waterfalls, down-climbings, rappels…Canyoning in Málaga can be carried out without any previous experience, as long as you are under the protection of a professional guide.
Where can I practice canyoning?
We organize this activity in Barranco de Jorox (canyon) , located in the province of Málaga between the villages of Alozaina and Yunquera. They are less than one hour far from Málaga and other important cities around Costa del Sol, less than two hours from Granada, just two hours from Córdoba and Sevilla.
What should I know before practicing canyoning in Jorox (Málaga)?
You don't need to have any previous knowledge because one of our qualified guides will explain you all you need to know about the activity; you just have to relax and think about enjoying with your friends!
Level of difficulty and length
Barranco de Jorox is a medium difficulty level canyon and the total time to complete the activity is four hours; the descent itself takes approximately two hours and a half.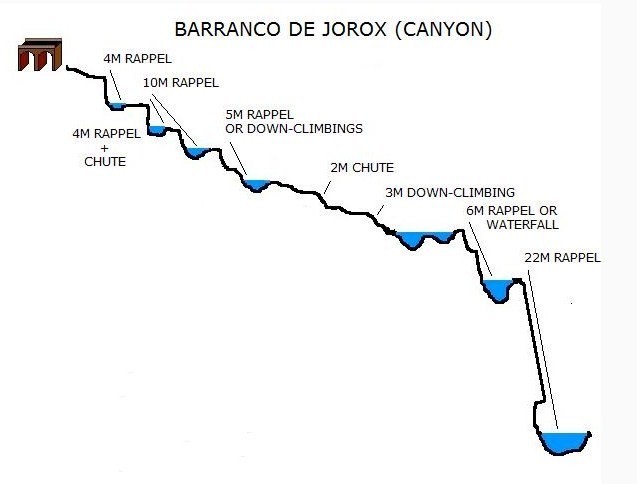 When can you practice canyoning in Jorox?
The best period is between February and November, due to the higher temperatures that are perfect for this kind of sports. However, OcioAventura Cerro Gordo offers you this activity during the whole year.
Who is this activity aimed at?
We offer canyoning in Jorox to a six people group minimum, and if your group is smaller, you can join another one or ask for prices. Consult us!
Furthermore, as you do not need previous experience, it is ideal for every kind of group: hen and stag parties groups, friends groups, business incentives, families, couples, school trips, etc.
What does the price include?
Authorised technical equipment for the activity (wetsuit, helmet, carabiner, harness, etc).
Civil liability insurance.
Instructor (professional river guide).
Travels during the activity.
First-aid kit.
Support vehicles.
What should I wear to practice canyoning in Jorox?
You will just need a pair of trainers which you can soak, swimsuit, towel, and spare clothes to change when the activity ends.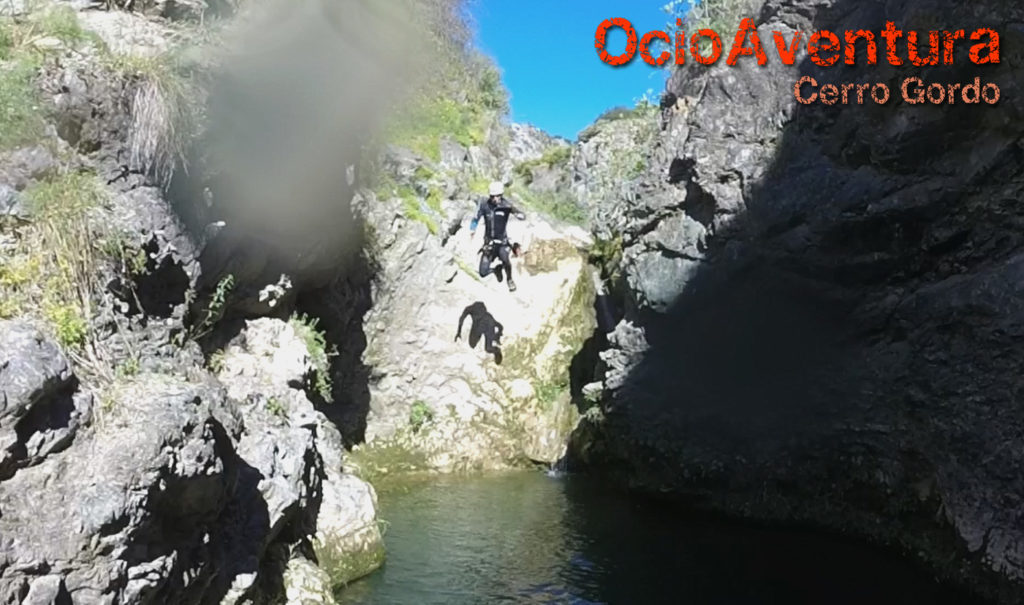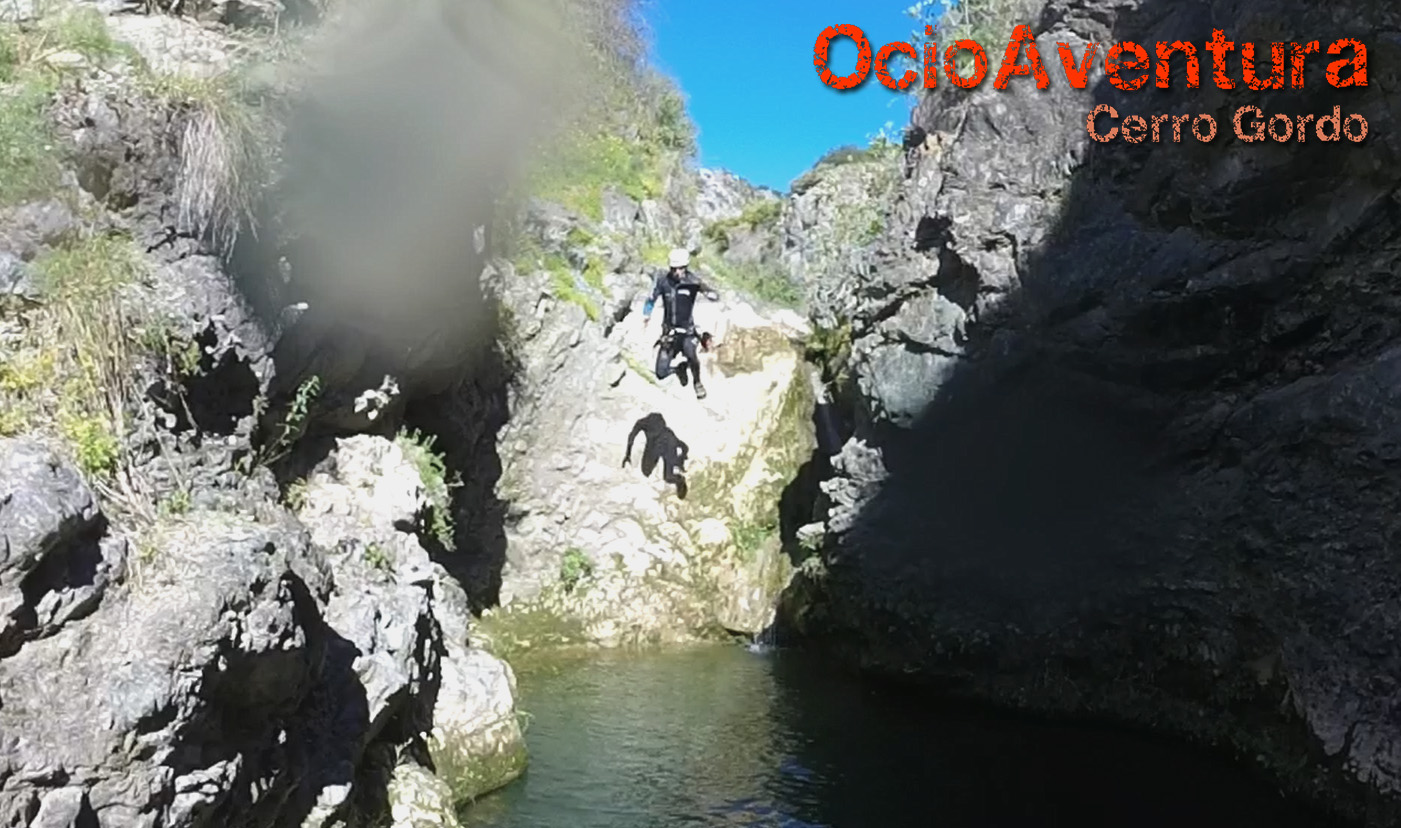 Prices:
Groups from 6 to 9 people:€45 per person.
Groups with more than 9 people: €40 per person.
Ask for prices in case of smaller group.
PACKS
CANYONING + white water RAFTING:  from €69 per person
CANYONING + white water RAFTING + LUNCH: from €84 per person.
GIFT VOUCHER
If you wish to give a special and different gift, ask for a gift voucher.