THE MOST AWAITED GAME FOR BOYS AND GIRLS!
PAINTBALL FOR CHILDREN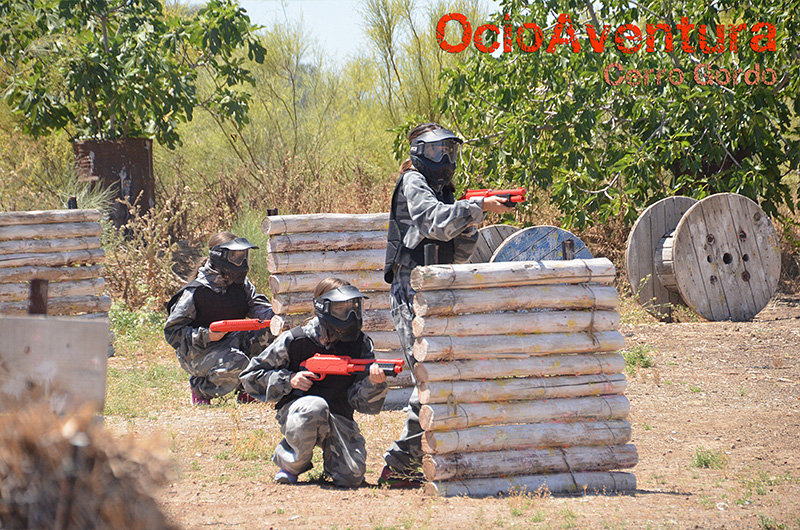 Activity description
El Paintball for children is a modality of this game where the model of marker is changed to reduce the speed and strength of the shot.
Paintball used to be a game that could be played just over the 14 years old. Thanks to the new generation of JT Splatmaster markers, paintball is now suitable for boys and girls over 7 years old. Participants use markers to shoot paint balls to other players.
This strategy game can be enjoyed by children in a really safe way. Paintball for children is formed at the same time by different games which children will enjoy like never before.
Paintball is the perfect game to celebrate birthdays, First Communion parties and activities with the family.
Requirements
– The minimum age: 7 years old (with paternal written permission).
– Groups of six people minimum.
– BE READY TO ENJOY!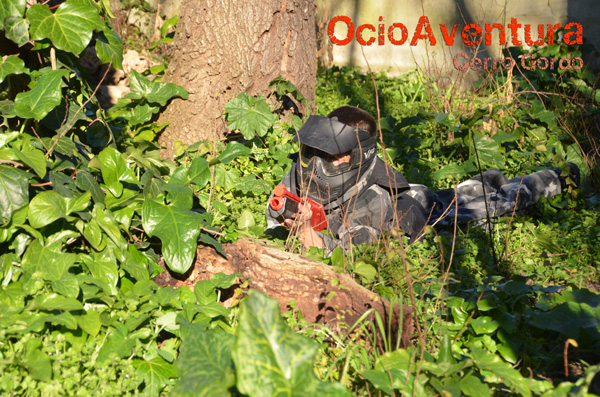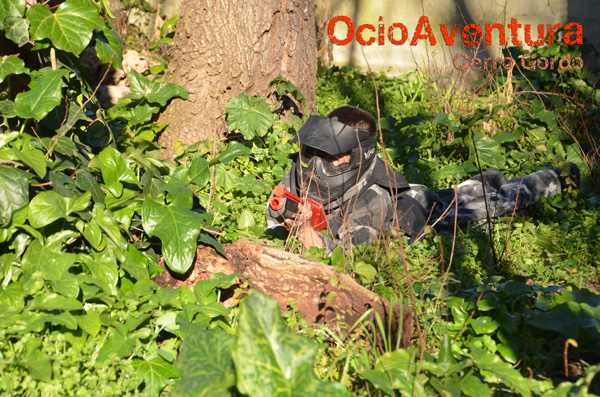 Personal materials for children required
Trainers (not sandals or flip-flops!).
Comfortable sports clothes which can get dirty (paint can be removed later easily with water).
Spare clothes.
Paintball equipment provided by us
Protective overalls.
Mask
Protective neck brace.
Body armour.
Paintball marker.
Specialised instructor.
Civil liability insurance.
Paintball for children PRICES
Daytime paintball: €20 per kid.  Ask for prices in case of groups with 6 or less children.
Offer from October until March: €18 per person (groups with more than 6 people)
It includes: 100 balls, instructor, all the required equipment and civil liability insurance.
Price per refill of 100 balls:  €6/each refill
ASK FOR PRICES IN CASE OF LARGE GROUPS OR IF YOU NEED INFORMATION ABOUT PACKS WITH OTHER ACTIVITIES TOO.
PACKS:
PAINTBALL FOR CHILDREN + RAFTING FOR CHILDREN.
PAINTBALL FOR CHILDREN + MULTI ADVENTURES  (CLIMBING, RAPPEL, ARCHERY, ORIENTEERING, ETC.).
PAINTBALL FOR CHILDREN + AFTERNOON SNACK.
Gift voucher
If you wish to give a special and different gift, ask for a gift voucher.
Download: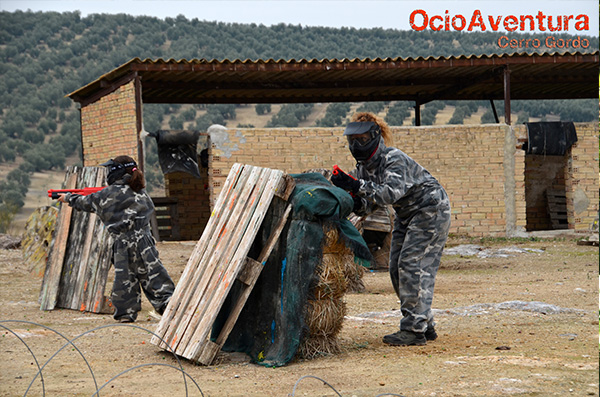 Paintball for children in the heart of Andalucía.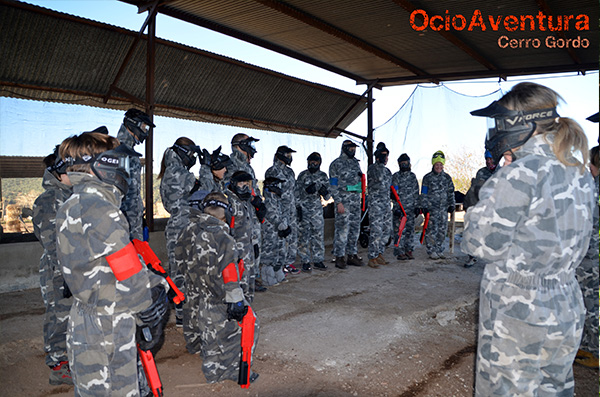 A different way to celebrate children's birthdays: paintball for children in Cuevas Bajas.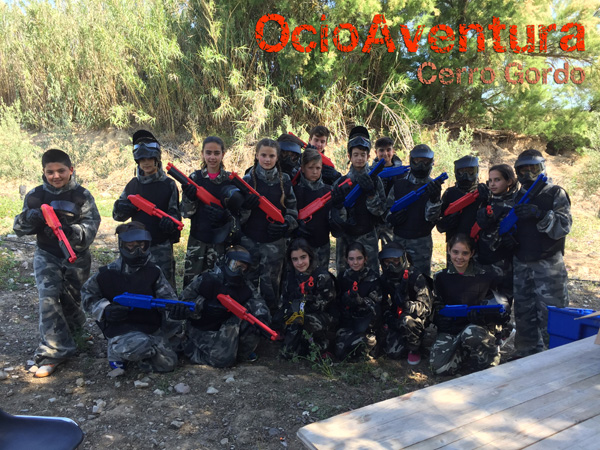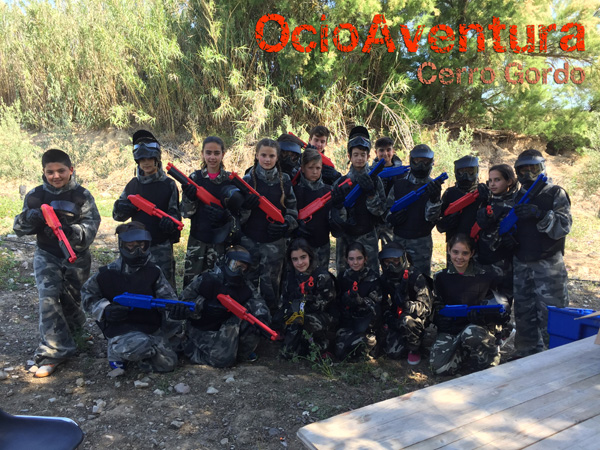 Paintball for children near Antequera and Lucena. A special adventure for all boys and girls.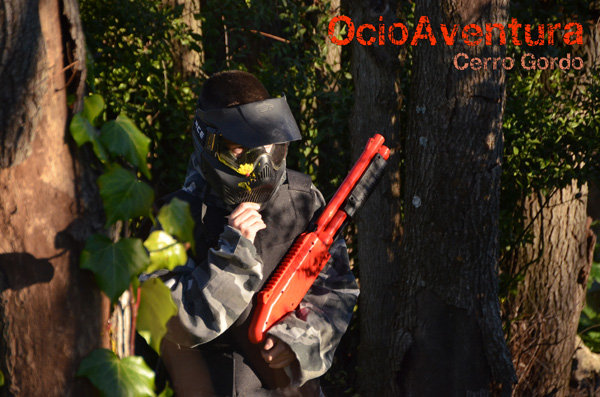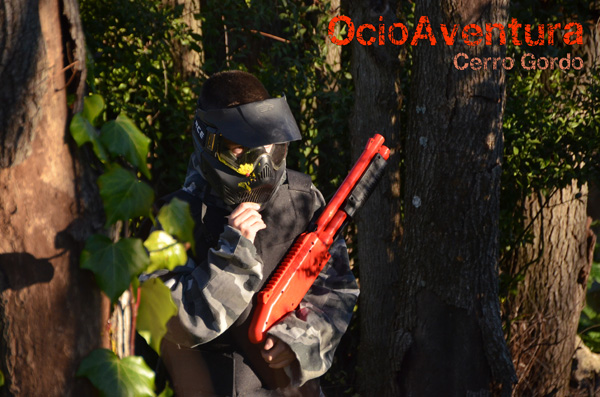 We will travel wherever you decide or, if you prefer, you can visit our paintball camp in Cuevas Bajas (Málaga), near Córdoba and Granada.