Red Cross first aid course.
Duration: 40 hours.
Date:21st, 22nd, 23rd, 24th, 25th, 26th, 27th, 28th, 29th and 30th of September.
Schedule:  from 4:00 p.m. to 9:00 p.m.
Retail price:  between €90-120 (depending on the number of participants).
Place: Cuevas Bajas (Málaga)
Instructor: Spanish Red Cross (Cruz Roja Española)
Place to enroll: Cuevas Bajas Town Hall (info@cuevasbajas.es) or throughout OcioAventura Cerro Gordo (info@ocioaventuracerrogordo.com).
Presentation:
This first aid course is designed to teach people how to deal with accidents of a daily environment, such as haemorrhages (cut), burns, chemicals intake (children and adults), etc. You will also learn how to reduce some risks and to act in case of accident.
Está destinado a todo tipo de público.
This course gives some extra points to those who are studying to work in the Health Andalusian Service (SAS in Spanish), firefighters, polices, etc., depending on the terms of the call.
Places:
Up to twenty people per group.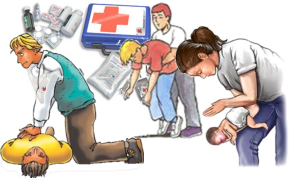 Contents:
First aid: general aspects. The necessity of carrying out the "PAS" actions ("proteger, avisar, socorrer" in Spanish; it would be "protect, inform, assist" in English).
Self-protection. Security in the interventions.
Initial examination.
Basic life support. Cardiopulmonary resuscitation.
Haemorrhages and shocks.
Wounds and bruises.
Burns, frostbite and thermoregulation alterations.
Osteoarticular traumatism.
Head and backbone injuries. Polytraumatisms.
Other emergency situations.
Injured people mobilization and evacuation.
Multiple victims accident intervention.
The first-aid kit.
Note:
This certificate does not need to be renew.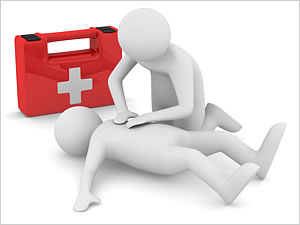 PLACE BOOKING:
Phone numbers: (+34) 951 70 02 31/(+34) 655 614 837
e-mail: info@ocioaventuracerrogordo.com / info@cuevasbajas.es
Or simply send your enquiry to us: