SRT-ADVANCED International Rescue 3 course (swift water rescue advanced)
Date: 18th, 19th, 20th and 21st of June, 2015.
Retail price:  €485  (VAT not included).
Place: Cuevas Bajas and El Tejar-Benamejí (Málaga – Córdoba).
Level: Professional
Instructor: Antonio Tavares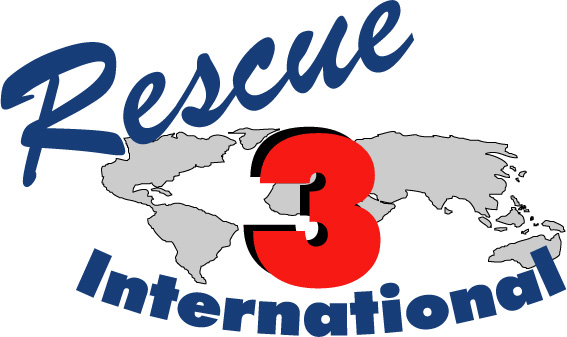 Presentation:
This advanced certificate is the second part of the Rescue 3 certification. It is an advanced training that you will be able to start and complete after passing the SRT-1 International Rescue 3 course. This advanced course will specialise you in rivers and floods rescue.
These are intensive courses of 3 days and 1 night, with a total of 35-40 training hours.
At the end of the course and after having passed a test, the SRT-ADVANCED International Rescue 3 Certificate will be issued.
Students' requirements:
You have to be over 18 years old.
You must know how to swim, having good technical skills, a good physical form and a good condition of physical and psychological health.
You must have passed the SRT-1 International Rescue 3 course.
Target groups:
This course is aimed to professional rescue teams (aquatic rescue, firefighters, civil protection…), potential professionals of this sector and white water and mountain athletes (rafting, canyoning, kayaking and high mountain guides), and other professionals that need to know an advanced use of the ropes and are in possession of the SRT-1 certificate.
Places:
Up to twelve people per group.

Materials:
Personal equipment that the student must bring:
Life harness vest, white water helmet, wetsuit (overalls and jacket or full suit), slippers or trekking shoes (suitable for the water), two climbing ropes (0,27 inches wide and 6,56 feet long), three HMS security carabiners (pear shaped), a 13,12 feet long rope, one distress whistle, one pocket knife and a head torch.
Contents:
The contents will be a review of the first level (SRT-1), but emphasizing the rescue settings and more complex situations, using rope techniques from different angles and including one night of search. Real scenes simulations, access to a vehicle or collided raft, rescue with a pallet, etc. It includes a nighttime rescue to search for river accident victims.
Note:
This certificate will be valid for three years.

The price includes:
One book.
R3 emblem.
Official certificate from International Rescue 3.
Skills sheet.
Registration number.
Transport and support during the course.
Collective technical and security equipment.
Instructors.
Assistance insurance.
The prices does not include:
Personal equipment required for the course (see NECESSARY PERSONAL EQUIPMENT).
Travels from the place of origin to the meeting point.
Accommodation and provisions during the programme.
Any other service not specified in the previous section.
Accomodation for people from abroad: ASK FOR INFORMATION ABOUT OUR RURAL HOUSES OR HOSTELS.
PLACE BOOKING:
LIMITED PLACES!
Phone numbers: (+34) 951 70 02 31/(+34) 655 614 837
e-mail: info@ocioaventuracerrogordo.com
Or simply send your enquiry to us: