Horse riding at our riding school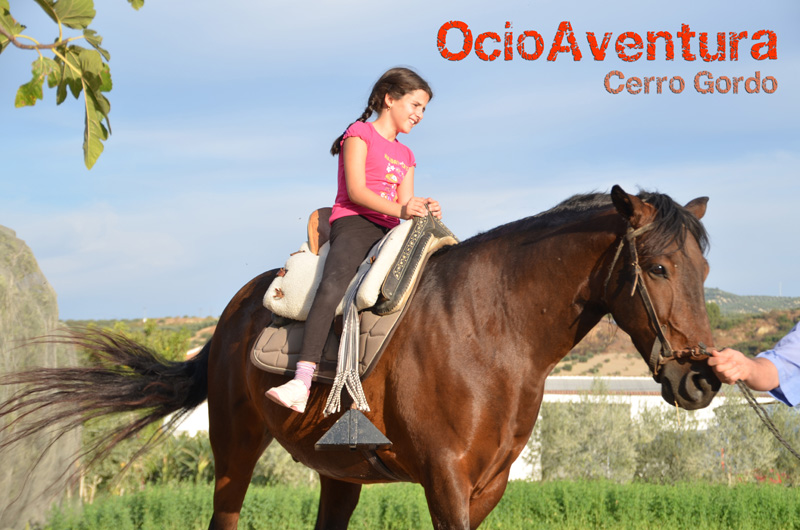 Who is this activity aimed at?
Horse riding at our riding school is aimed at everyone who wants to be initiated into the equestrian sports and never has ridden a horse before. This activity can be practiced by both children and adults.
What is this sport about?
Horse riding consists of riding a Spanish horse with the help of a equestrianism specialized instructor. He will guide you around the riding school and will explain you how to take the reins and which posture you need to adopt on the horse. This activity is gratifying because the horse will make you feel an unforgettable experience.
Price:
Routes: €35 per person (1 hour).
Ask for prices in case of groups of people.
CONTACT US
PACKS:
HORSE RIDING  + CLIMBING ON ARTIFICIAL ROCK WALL
HORSE RIDING A + ZIP LINE
HORSE RIDING  + RAFTING
HORSE RIDING  + PAINTBALL
HORSE RIDING + RURAL ACCOMMODATION
Gift voucher
If you wish to give a special and different gift, ask for a gift voucher..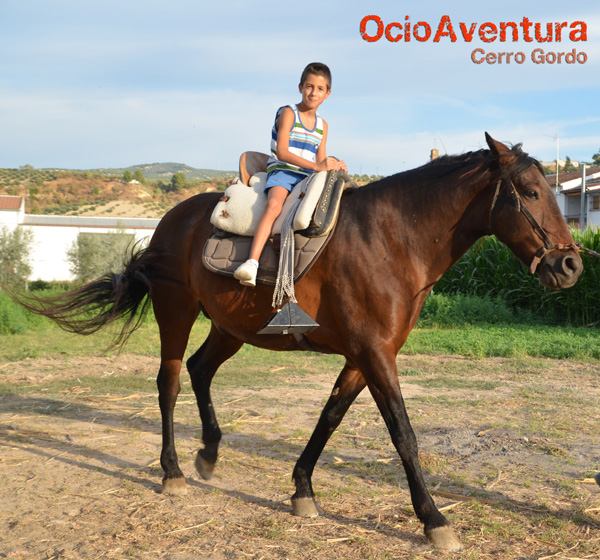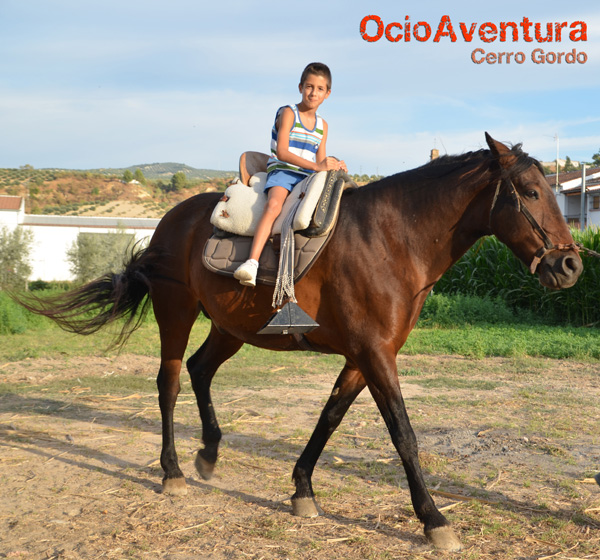 Horse riding near Málaga, Granada and Córdoba.